30 Day Naruto Challenge (REMADE)
Day Six-Favorite Chunin Exam Proctor
I went with Hayate Gekko this time. Even though he seemed (or was?) quite sick during it, he still had keen sense and was a great fighter. He discovered that Kabuto was a spy and that Orochimaru was in the village. Sadly, he died for it, but died fighting. I was sad to see him be resurrected and the love of his life had to fight him, but it was bittersweet. 
30 Day Naruto Challenge (REMADE)
Day Five-Favorite Sensei
I went with Jiraya. He is just like his second and last student, Naruto. He was also the mentor to Minato and Yahiko, Konan and Negato. He knew what the ninja world needed and believed in all of his students. He died for his student and the ninja world. No one else could of done it any better.
30 Day Naruto Challenge (REMADE)
Day Four-Favorite Hokage 
I know I already said Minato for favorite male character, but my first 30 day challenge was before I knew a lot of back story of Minato and Naruto. Minato was truly a genius (to me) and was a great leader even though he was young for becoming Hokage. He knew what the village and ninja world needed. Plus, he gave life to Naruto!
Idk why but lately my anime fandom has almost become an obsession lately? It's really weird. Like I'm redoing the 30 day challenges and I started rewatching naruto/naruto shippuden episodes bc I can't get enough of it. I even taken up drawing characters?! I was inspired by the devianart websites and how creative and awesome people can be. I made y first drawing haha but it was more like a freehand drawing since I looked up a google image. Hoping to do more with it and get better but I just needed to get this out and try to understand it myself haha. Kinda lame and pointless but whatever.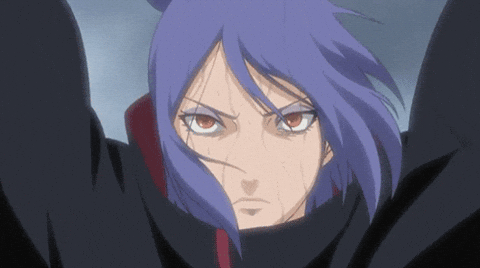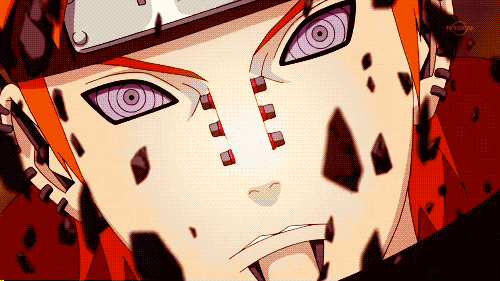 30 Day Naruto Challenge (REMADE) 
Day Three-Favorite Team
Last time I chose Team 8 and 9, but this time around I went with a different route. I chose a team from the Akatsuki, Pain and Konan and Team when it was just Naruto and Sakura though. 
Even though Pain and Konan are technically the bad guys and destroyed the leaf, they had a rough past together and both wanted the same thing. They look out and care about one another as well. Its a sweet relationship. Just as Naruto and Sakura's is. Even though Sakura gets mad at Naruto all the time, they both care about eachother and wouldn't let anything happen to them. 
30 Day Naruto Challenge(REMADE)
Day Two-Favorite Female Character
If I couldn't choose my obvious choice, I would of chose the other important woman in Naruto's life, his mother. Kushina Uzumaki. She is where Naruto gets his attitude and personality from. She is beautiful and even though she couldn't be there physically as his mom, she was still there guiding him. I love her red hair and her and Minato are perfect for each other. Wish he really could of gotten to know her though. 
If you support gay marriage reblog this. If you're on the homophobic side, keep scrolling.
As a bisexual, it sickens me that some people WILL keep scrolling.

As the straight daughter of a gay man, it sickens me that some people will keep scrolling. 

As a straight girl with a basic understanding of equality and love, it also sickens me that people will keep scrolling.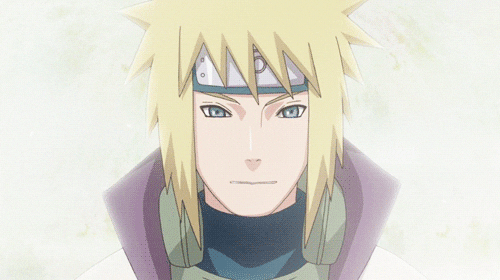 30 Day Naruto Challenge (REMADE) 
Day One- Favorite Male Character 
I know I've already did this one, but this is going to be the "remade" version. Meaning if I could get to choose my first choice, I'd move to the second one. I really think there should be variations of this list, but that's my opinion. 
Anyway, my second choice for favorite male character would be Minato Namikaze. He is the fourth hokage of the Leaf Village, protected the village from the nine-tails, and is the father of Naruto. He would be my second choice because he is so sweet, but yet very serious. He can fight effectively and creative with his jutsu. 
Pecan: Oh this is pretty fun Brandy!!!
Brandy: Yeah, I've over it now. 
July: *stares with jealously*